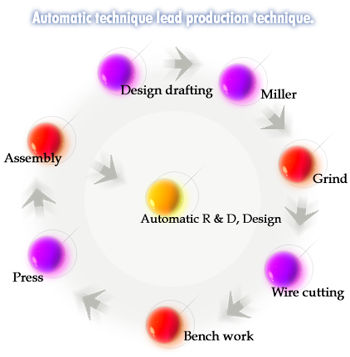 * Equipment summary *
| | | | |
| --- | --- | --- | --- |
| Computer Assist design system | 32byte | TATUNG | 3 |
| Drafting machine | A1 SIZE | GRAPHTEC | 1 |
| Drafting machine | A3 SIZE | GRAPHTEC | 1 |
| 3D coordinate measurement | 400*300 (0.001)mm | DOI PRECISION | 1 |
| Tool microscope | 150*300(0.002)mm | MITSUTOYO | 1 |
| Overhead projector | £X250(0.002)mm | MITSUTOYO | 1 |
| Overhead projector | £X250(0.002)mm | SHINKO | 1 |
| Hardness test machine | | MISAWA | 1 |
| Wire cutting machine | AP150(0.002~0.005)mm | SODICK | 1 |
| Electric discharge machine | 300*300 (0.005)mm | CHMER | 1 |
| Electric discharge machine | 300*300 (0.005)mm | SEE FOU | 1 |
| NC miller | VMC 950 (0.01)mm | KA FU | 1 |
| Miller | 400*800(0.02)mm | KANTO | 2 |
| Miller | 300*600(0.02)mm | KANTO | 1 |
| Miller | 300*600(0.02)mm | KENT | 3 |
| Grinder | 250*500(0.003~0.005)mm | KENT | 4 |
| Grinder | 300*600(0.003~0.005)mm | KENT | 2 |
| Grinder | 400*800(0.003~0.005)mm | KENT | 1 |
| Lathe | 1150(0.015)mm | TAKIZAWA | 1 |
| Press | 110ton | CHIN FONG | 2 |
| Press | 80ton | CHIN FONG | 2 |
| Press | 60ton | CHIN FONG | 1 |
| Press | 45ton | CHIN FONG | 1 |
| Press | 35ton | CHIN FONG | 2 |
| Press | 35ton | CHEN LI | 1 |
| Press | 20ton | CHIN FONG | 1 |
| Press | 80ton | WETORI | 1 |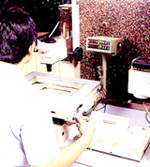 Micro measure
100 times tool microscopic testing to 0.2% precision.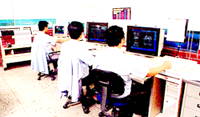 Develop design
Computerized automatic graphic equipment, the best professional design and graphic engineers.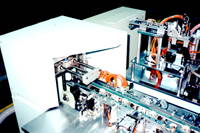 Automatic R & D
PC automatic circulating control, efficiently automatic assembly
---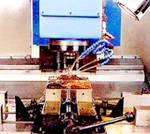 CNC miller

The milling machine: changing cutter automatically, and adjusting equipment processing high efficiency, high precision.
---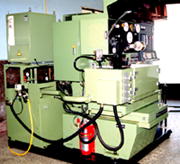 Wire cutting
Oil bath style wire cutting machine: processing quality stable, precision to 0.2%.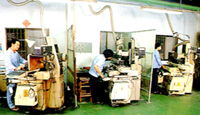 Grind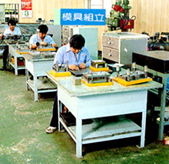 Mold parts
Specialized in mold parts assembling, and testing, with good experience.

---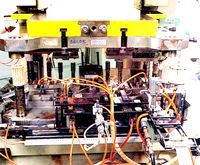 Press

Whole plant automatically continuing press equipment, and automatic hand moving, pressing function.